Sakshi Weds Anshul arranged by ALLIANCE MATRIMONIAL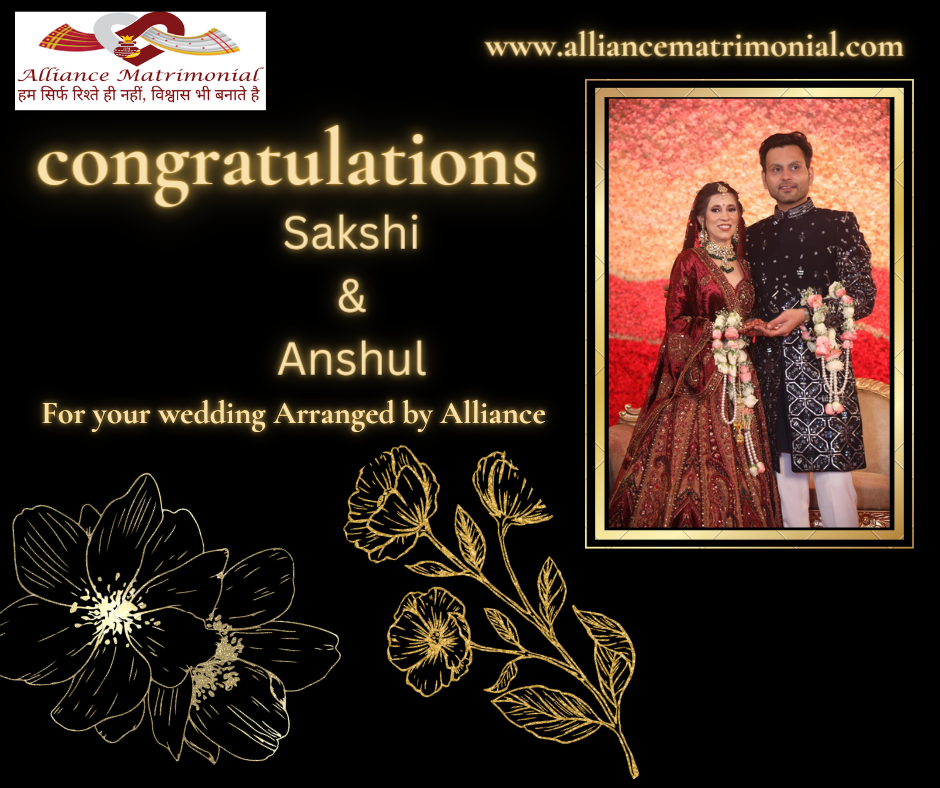 ANSHUL & SAKSHI SETH
Sakshi and her parents approached us for a Suitable match for her. Within a very short time of 3 to 4 months, Alliance Matrimonial Team had shown them suitable matches and they had selected just 2 to 3 suitable grooms of which the perfect match was Anshul.
Immediately after they had a meeting, their parents also met and the match was finalised to the best Satisfaction.
Finally a Roka ceremony the couple tied the knot on 16th November 2022.
ALLIANCE MATRIMONIAL WISHES THEM HIGHLY SUCCESSFUL AND TOGETHERNESS OF HAPPY MARRIED LIFE AHEAD.
-Team ALLIANCE MATRIMONIAL
Images