Parth weds Tanya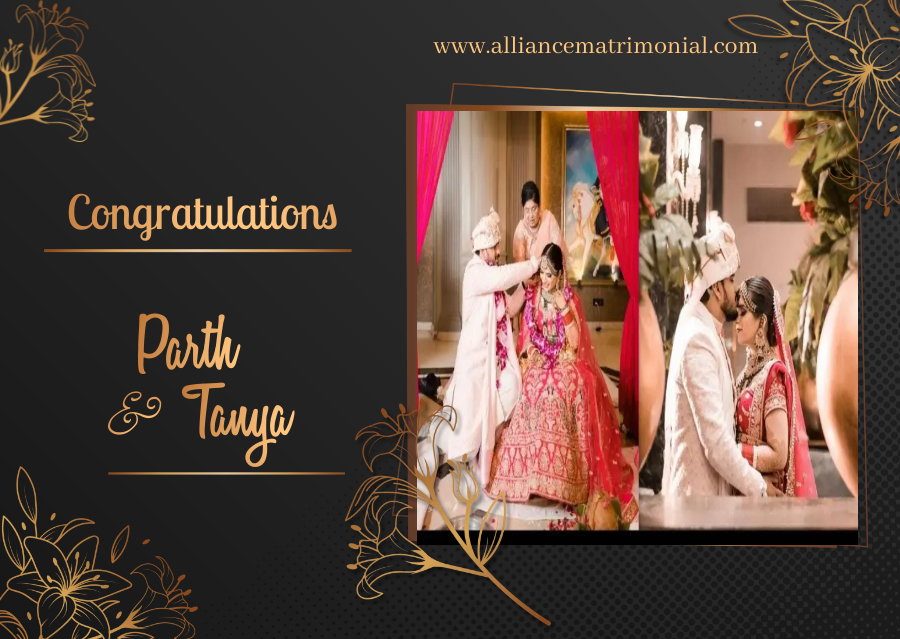 PARTH & TANYA
It was like a Love at first sight.
Both Tanya & Parth met for the first time at our office and immediately decided to tie the knot & happily live the entire life together. The Parents also met for the first time and to them the relationship started growing & the two families happily decided to stay together.
Tanya & Parth got married on 25-02-2021 with the blessings of Alliance Matrimonial.
We wish them a very happy married life.
Images